Tommie Copper® Tips: Five Back Pain Relief Stretches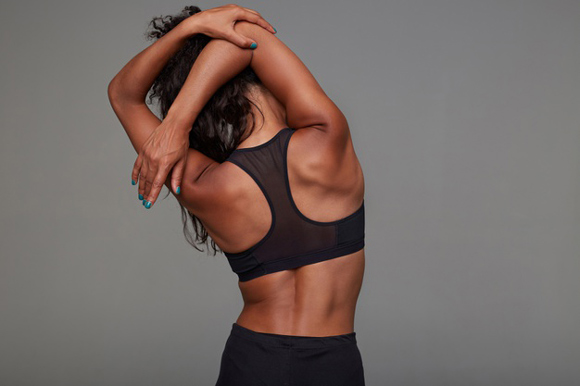 Whether we're sitting or standing, our backs support us all day, and incorporating back pain relief stretches into your daily routine can help manage pain and set you up for a better day. Doing morning stretches in bed, taking breaks at work, and doing the stretches before bed only takes a few minutes each day but can have a huge impact on managing your pain. Here are five easy back pain relief stretches you can do to help ease discomfort:
1. Full Body
This is one of the easiest morning stretches in bed you can do. Simply lie on your back, reach your arms above your head, point your toes, and reach as far as you can without hurting yourself.
2. Supine Twist
A supine twist is another in the list of back pain relief stretches, and it is great for encouraging digestion and stretches out the lower half of your back. Lie on your back, put your knees together, and tilt them both to one side. Let your opposite arm lay straight to twist your spine as well.
3. Forward Bend
Perhaps the easiest of the morning stretches in bed, a forward bend only requires you to sit up and move your chest as close to your knees as possible while keeping your legs straight. Back pain relief stretches like this are not only great for your back, but for your legs as well.
4. Happy Baby
Not only do we love this name, but the happy baby stretch is one of the best back pain relief stretches for tight lower backs. Lie on your back, put your legs in the air, bend your knees to 90 degrees, and grab the soles of your feet.
5. Shoulder Twist
Don't forget about your upper back too! Morning stretches in bed like this are great for addressing tight shoulders, necks, and really the entire back. Sit up in your bed with your legs crossed. Lift your arms up and twist your back to one side, placing your opposite hand on your knee, turning your head and elongating the spine in doing so.
In all things, remember it's important to do what feels good when you're stretching. Don't push yourself too hard, and if you need some extra help recovering or managing pain, try compression wear from Tommie Copper® today!